Create your Job ad ??
This tool is intended for Ukraine refugees to create their own ad which will be seen by the right potential employers, recruiters and like-minded people in industries interested in their particular skills.
Jobseekers should advertise for full-time employment, an assignment or an internship.
Registering your ad on Foo Café Job Board is free. Simply add your details in the form below to create your ad.
Once you have created your ad, we will check to see that the details are correct and then publish it on the Job Board.
Your details will remain anonymous, and potential employers or recruiters contact you via Foo Café. Your details will only be shown once you decide to reply by email to someone interested in your ad.
Once you have received ten (10) contact requests, we will remove your ad until you ask us to replace it. 
Naturally we handle your details with the utmost care and in accordance with our Privacy Policy. Read more here.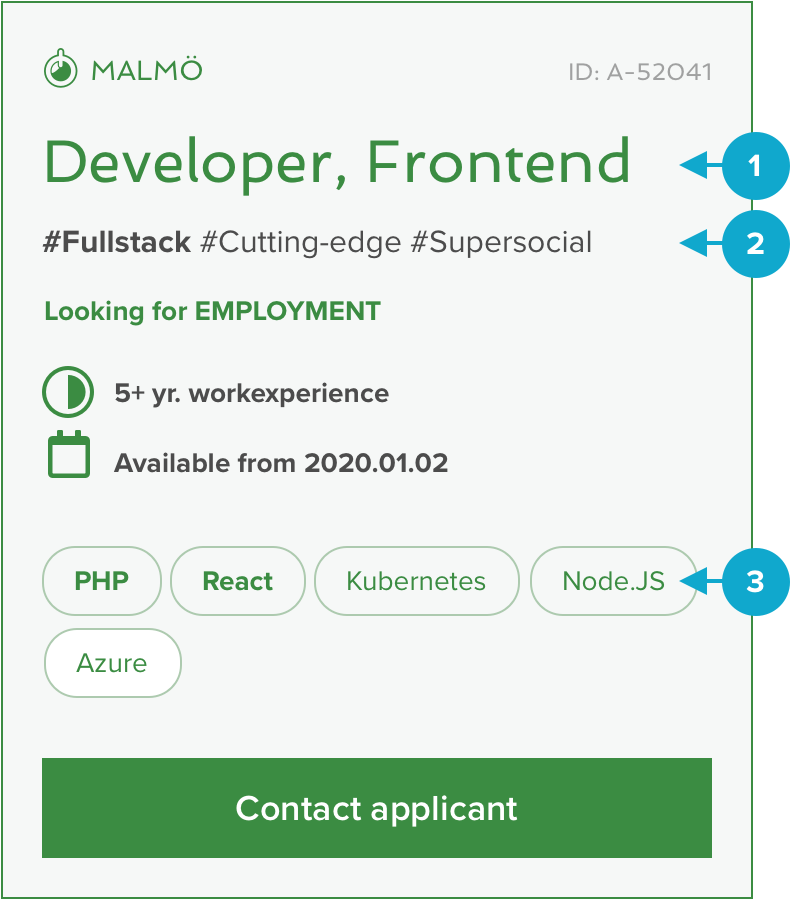 How to create an ad
This form makes it's easy for you to enter essential information about yourself. The image on the right shows how your information will be presented to companies.
Job title and refined job title. We have created a set of standard job titles (so it will be easy for the potential companies). Some job titles also have a refined job title (which is optional).
Personalize your ad. Add up to three (3) pieces of personal information to make you and your ad stand out.
Expertise and levels. Enter the top five (5) most important parts of your expertise and level that are relevant to your job title.
You need to fill in all fields unless otherwise stated.
Create your profile